Example 3, Amsterdam
By Erik Salomons
Figure 1 shows calculated traffic noise levels in Amsterdam. Indicated is a park in the city center, which is called Vondelpark. Calculated noise levels are about 50 dB at the boundary of the park, and lower than 50 dB well inside the park.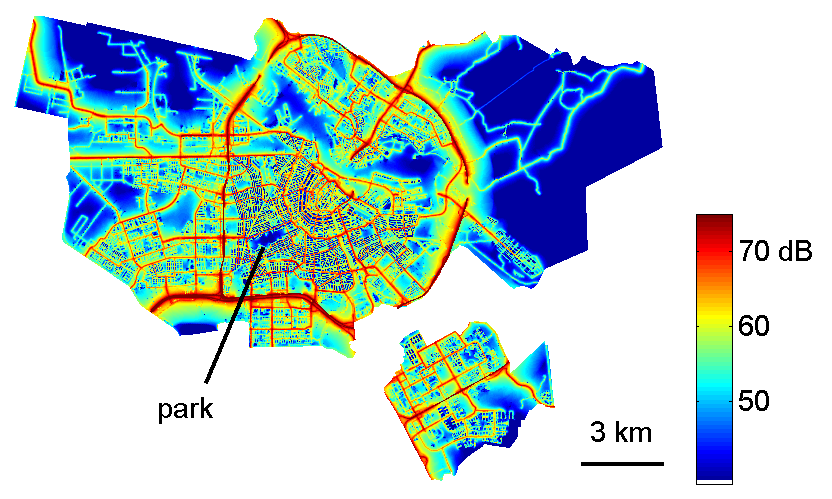 Figure 2 shows measured and calculated sound levels in streets in Amsterdam. The measurements were performed during bicycle tours on two days. Calculated levels are based on average traffic volumes for the day period. Measured levels in the Vondelpark are 50-60 dB, with contributions from nearby traffic and people in the park.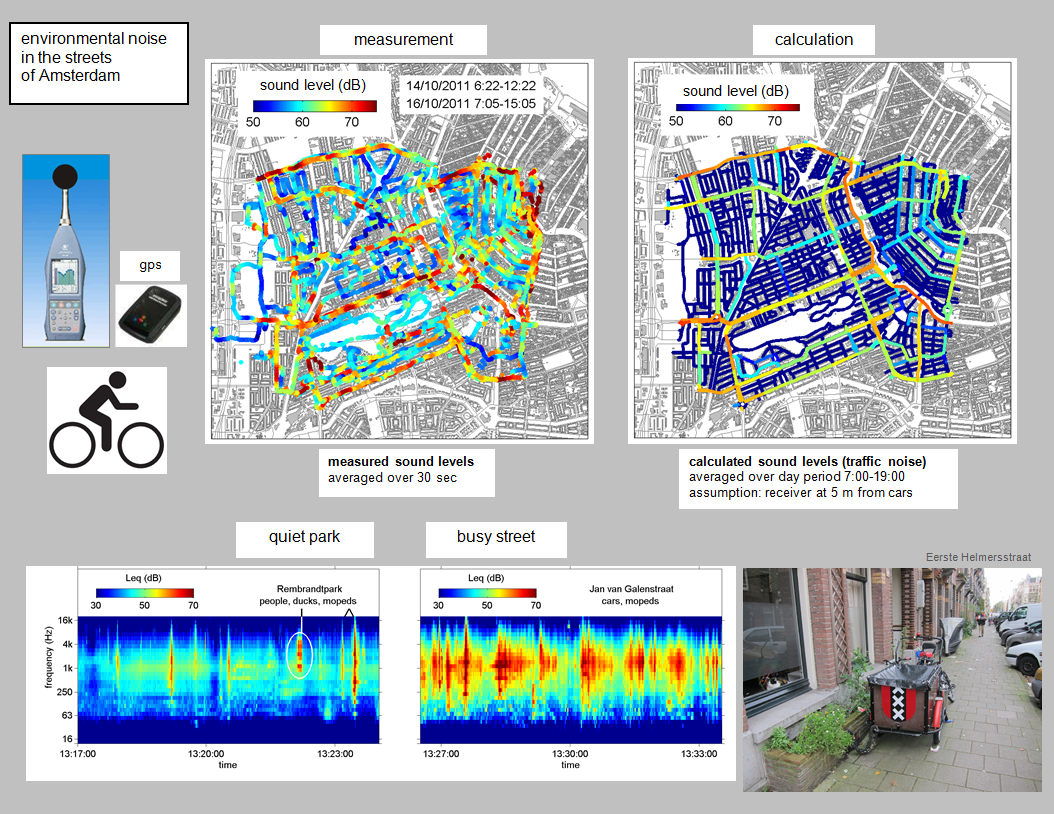 The results in Figs. 1 and 2 confirm the general picture: high traffic noise levels are found primarily near busy streets. The measurements confirm that sound levels are low in quiet residential areas between busy streets.
Video 1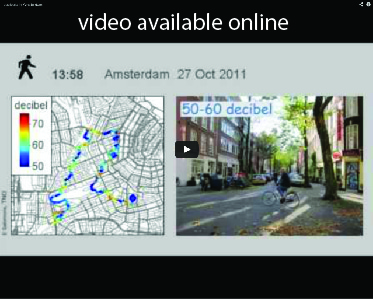 Video 1 gives an impression of sound levels in Amsterdam, with
70 - 80 dB in busy streets
50 - 60 dB in quiet areas (park, quiet residential area).
Video 2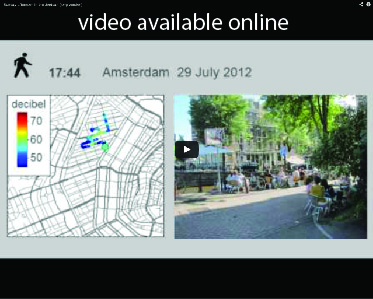 Video 2 gives an impression of sound levels in the Jordaan, a residential area in Amsterdam. Public courtyards in the area are very quiet, with sound levels below 50 decibel. Sound levels are a bit higher in the lively streets, where people have a drink outside at the bars. Video 3 is a short version.
Video 3